Finding out you're pregnant is an exciting moment, and the time immediately after that is full of anticipation and excitement as well. Many pregnant women start looking at baby stuff almost immediately after learning that they are expecting. It's like baby clothes call out to them from the store and beg to be looked at!
When is the best time to start buying baby stuff? Is there some unspoken rule about when to start buying baby stuff? And if there is, what is that rule?
There are no hard and fast rules concerning when to start buying baby stuff, but there are a few factors you may want to consider before you rush out and buy baby furniture, baby gear, and all the baby stuff you can afford.
Should I have a Baby Shower?
A baby shower is held in honor of most new parents and even parents who already have children but welcome a new baby. If there's a significant age gap between the last child and the newest, or if the first child is a boy and now you're expecting a girl, there is often a shower thrown. Every baby deserves to be celebrated, right?
If you think you will have a baby shower, it may be best to hold off on purchasing baby stuff until after the baby shower. You'll most likely get lots of baby stuff, from baby clothes to baby gear and even baby furniture and a car seat. It really all depends on what's on your baby registry.
Build a Baby Registry Checklist
If you have a baby shower or think that others will want to purchase a gift for your baby, it's a good idea to create a baby registry. This is a fun activity you can do with your partner. It can be done online or in-store, and it will give your guests, family, and friends an idea of what things you need when it comes to buying baby stuff.
Many people choose to wait until after a baby shower or party to celebrate their baby's arrival to start buying baby stuff because it saves money. You can return items that you get doubles or multiples of, and you will also get a discount on the things you registered for that you didn't get.
Baby Registry Swag Bags
Another perk of having a baby registry is that stores will often gift the expecting parents with a bag full of samples, baby stuff, and even postpartum items for the mom, just for creating a baby registry.
You can also use a baby registry checklist while creating the registry to give you an idea of what items you need for a baby. This is an excellent idea for a starting point if this is your first baby and you don't know what you'll need for that little bundle of joy.
Finding Out Baby's Gender
Many parents opt to find out the baby's gender while still pregnant to plan and shop for baby clothes, nursery decor, and other baby stuff that is gender-specific or themed. However, if you start buying baby stuff early or are choosing to wait until birth to find out the baby's gender, you are left with few options aside from gender-neutral baby gear and baby clothes.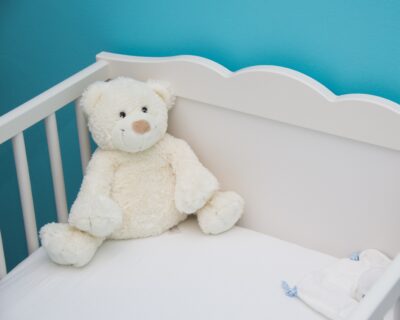 Gender Neutral Options
While there is certainly nothing wrong with a boy in pink or a girl in blue, if you're following those classic standards for baby gender and want to keep to a gender-neutral theme if you don't know the sex of the baby, there are a lot of great options for colors. You don't necessarily have to know the gender to be able to find adorable baby clothes for your little one.
Grays, yellow, green, turquoise, black, white, and vibrant neons all work great for baby boys or baby girls, and there are a ton of options as far as styles go. Many companies specialize in neutral clothing and even nursery themes.
Ideas for neutral themes are rustic, farm animals, jungle animals, Disney characters, cartoon characters, book characters, movies, mountains, and so much more.
Baby Gear Recalls
It happens all too often. An enormously popular piece of baby gear, everyday baby items, and best-selling baby products get recalled. Then you're either stuck with an item you have to throw away or return it and wait for your refund or replacement item.
Due to safety and health issues, baby items are recalled fairly often. If you start shopping early into your pregnancy, you may not be paying attention to some of the recalls or forget that you purchased recalled baby items.
If you start shopping early, keep a list of the items you have purchased and keep all of your receipts and packaging. This way, if an item does get recalled, you can return it with ease instead of risking injury or even death by using unsafe baby stuff or lose money on baby stuff that's been recalled.
Is it bad luck to buy baby stuff early?
There is no shortage of old wives' tales surrounding pregnancy. If you have a lot of heartburn during pregnancy, your baby will have a lot of hair. If you have a lot of acne breakouts during pregnancy, you're having a girl, and the baby is "stealing your beauty." Many of these are fun and sweet myths. Some, however, are not.
If you just found out you're expecting, don't be surprised if you hear from someone that you shouldn't watch scary movies while pregnant. Or that it's bad luck to attend a funeral while pregnant. Or the classic, "It's bad luck to buy baby stuff early" wives tale.
The thought process of this particular wives' tale is probably one with good intentions. The first trimester carries the most significant risk for miscarriage. And the thinking goes that if you start buying baby clothes and nursery furniture before thirteen weeks gestation, when the first-trimester ends and the second trimester begins, you risk losing the pregnancy and having a lot of baby stuff you won't need.
Purchasing Baby Stuff Will Not Cause a Miscarriage
If you're a nervous expectant mother, take a deep breath and read that header again. Buying baby stuff early won't cause you to lose your baby. It is simply not possible. There is no medical issue that can arise from swiping your debit card or forking over some cash and buying baby clothes.
It is perfectly okay to want to look at and buy some cute baby things the moment you see that positive pregnancy test. Buying baby stuff will not and cannot cause any harm to a fetus.
It's Also Okay to Wait
All of that being said, parents who have lost a child during pregnancy understand all too well the pain of buying baby stuff before the end of the first trimester, or even into the second or third trimester, and then having to look at that nursery furniture that no longer has a use.
It is heartbreaking, and no one should experience this type of loss, but it does happen. There is nothing wrong with waiting if you are apprehensive, superstitious, or just plain worried. You may want to buy baby stuff, but you don't need to start buying baby furniture right away or even until after you deliver.
You don't have to justify it to anyone. If you feel pressured to start buying baby items, and you're not comfortable with it, stand your ground, and if the pressure from others persists, end the conversation and ask them not to bring it up anymore. This is your pregnancy and baby, so you call the shots.
When to start buying baby stuff during pregnancy
As stated earlier, there is no rule about when to start buying baby stuff. It depends on several different factors. Baby showers, registries, how much space you have, what you may already have for a baby from previous pregnancies or hand-me-downs from friends and family, and your financial situation all play a part in the decision.
There are about nine months from the time most women find out they are pregnant until the baby arrives, and that gives you some time to decide what items you need, what items you want, and when to start shopping.
Baby Necessities
Newborn babies don't need much when you get down to the essentials. You'll need a few baby things to start you off, especially if this is your first baby, but baby shopping doesn't have to involve huge lists and extravagances. If you're a minimalist or want to wait to purchase the more significant items, the following are some things that you will need for a newborn baby:
These are all the essentials you will need for a baby. Big-ticket items like a fancy baby swing, nursery décor, baby shoes, baby accessories, strollers, and toys are all wants rather than needs. If you want or need to save money on baby things, it may be a good idea to make a list of what you need and a separate list of what you want. Focus first on the items that you need.
Helpful Tips for Baby Purchases
There are many tips and tricks associated with saving money, shopping smart, and getting a few things at a discount or even free when you start buying stuff for your baby.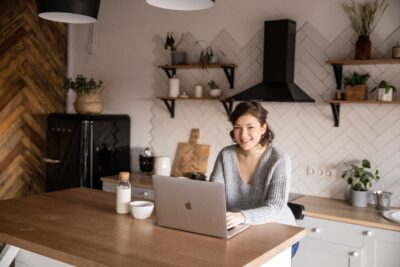 Shop Sales and Use Discount Codes to Get Good Deals
There are a lot of social media groups and forums that cater exclusively to parents to help you save when it comes to shopping. From dish soap to bottles to nursing bras, you can get many items at discounts just by signing up for alerts, notifications and being on email lists.
Pay attention to when stores have big sales and buy off-season clothing for babies in appropriate sizes. You can estimate what size you think a baby will be at that point, and if the clothing doesn't fit when it's the right season for wear, return it unworn with the tags still on and the receipt in hand.
While it's undoubtedly an exciting time, resist the urge for an all-out shopping spree. Otherwise, you'll spend more money that way.
Amazon Baby Registry
Creating a registry on Amazon will set you up for discounts, a welcome box full of goodies, discounts on items you register for and don't get, and more. You'll get things for free like disposable diapers in small trial packs, lotions, baby soap, a baby onesie, nipple balm, stretch mark cream, baby detergent, and more.
Consider Waiting to Buy Diapers and a Breast Pump
It's a natural thought to want to start buying diapers and breastfeeding items in your second trimester or third trimester so that you will be well prepared for the arrival of your little one.
However, you may have a big baby who never wears a newborn size diaper or a small baby who needs preemie size diapers. If you wish to buy some diapers ahead of time, perhaps some size ones or twos, along with some wipes, are better.
Breast Pump and Accessories
Many insurance companies offer a free breast pump, and if yours does, then go ahead and take advantage of that offer. However, if you have to pay out of pocket, keep in mind that breast pumps are expensive, and even if you plan to breastfeed, you may be one of those moms who ends up exclusively nursing rather than pumping.
If you are concerned that you will need one and won't have it, check with the hospital where you plan to deliver. Sometimes you can get a breast pump for free. You can also rent them from particular companies.