Amelia name Meaning
The name Amelia comes from the Germanic root name Amal which means "work." In this context, the meaning "work" pertains to industriousness and not to labor. Amelia also means "hope" in Arabic.
This name gained popularity in Europe in the 18th century when King George II and King George III named their daughters Amelia. Due to this instance, Amelia is a name linked to royalty.
In 2020, based on the Social Security Administration, Amelia landed Top 6 for the most popular female names.
Alternate Spellings for Amelia
Alternate spelling for Amelia includes:
Amelea
Amelya
Aemelia
Amellia
Nicknames for Amelia
Beautiful nicknames for Amelia are:
Ames
Amy
Ami
Lia
Mel
Meelie
Mia
Millie
Mila
Mimi
Melia
100 Best Middle Names for Amelia
Below are the best middle names for Amelia:
Amelia Blythe
Amelia Arabelle
Amelia Claudette
Amelia Heidi
Amelia Cate
Amelia Candice
Amelia Skye
Amelia Maeve
Amelia Alice
Amelia Lise
Amelia Eliana
Amelia Janis
Amelia Paige
Amelia Anne
Amelia Kristen
Amelia Priscilla
Amelia Hilary
Amelia Janine
Amelia Xanthe
Amelia Brielle
Amelia Elizabeth
Amelia Chelsea
Amelia Clementine
Amelia Winona
Amelia Joyce
Amelia Olivia
Amelia Laurie
Amelia Jade
Amelia Carrie
Amelia Cassidy
Amelia Freddine
Amelia Kara
Amelia Leila
Amelia Harriet
Amelia Quinn
Amelia Sara
Amelia Ava
Amelia Callie
Amelia Ariana
Amelia Quincy
Amelia Scarlett
Amelia Farah
Amelia Yarina
Amelia Sienna
Amelia Aubrey
Amelia Zaylee
Amelia Britanny
Amelia Alexandra
Amelia Eleanor
Amelia Luna
Amelia Kay
Amelia Cosette
Amelia Flora
Amelia Irene
Amelia Brooke
Amelia Belinda
Amelia Estelle
Amelia Roxanne
Amelia Simone
Amelia Bree
Amelia Yvonne
Amelia Amber
Amelia Rae
Amelia Pauline
Amelia Sabine
Amelia Lynn
Amelia Avalon
Amelia Adair
Amelia Zahli
Amelia Carmen
Amelia Leigh
Amelia Ingrid
Amelia Jordyn
Amelia Alanis
Amelia Leonore
Amelia Eden
Amelia Yvette
Amelia Bridgette
Amelia Nicole
Amelia Jacqueline
Amelia Nadine
Amelia Kiera
Amelia Chloe
Amelia Shae
Amelia Carlie
Amelia Martine
Amelia Abigail
Amelia Micah
Amelia Ada
Amelia Kelsey
Amelia Calista
Amelia Carla
Amelia Adrianne
Amelia Alicia
Amelia Casey
Amelia Florence
Amelia Patricia
Amelia Caryl
Amelia Hadleigh
Amelia Sue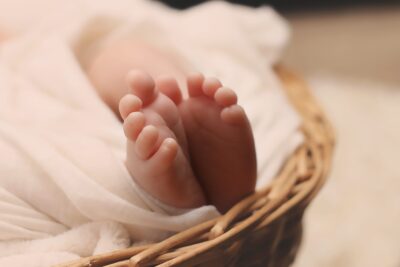 Similar Names to Amelia
Similar names to Amelia include:
Cora
Olivia
Adeline
Clara
Charlotte
Eloise
Eleonor
Arietta
Aurora
Audrey
Amanda
Emelia
Alexandra
Melanie
Millie
Cordelia
Freya
Mia
Sophie
Sibling Names for Amelia
Brother's Name for Amelia
Amelia & Charles
Amelia & Adam
Amelia & Cooper
Amelia & Joshua
Amelia & Carlos
Amelia & Dylan
Amelia & Tyler
Amelia & Elias
Amelia & Aiden
Amelia & Jaxon
Amelia & Claudio
Amelia & Harry
Amelia & Bryson
Amelia & Amadeus
Amelia & Asher
Amelia & David
Amelia & Colton
Amelia & Damian
Amelia & Ivan
Amelia & Sawyer
Amelia & Noah
Amelia & Joseph
Amelia & Hugo
Amelia & Roland
Amelia & Patrick
Amelia & Tristan
Amelia & Edward
Amelia & Zachary
Amelia & Marc
Amelia & Leonard
Amelia & Timothy
Amelia & Adrien
Amelia & Fabian
Amelia & Theodore
Amelia & Joaquin
Amelia & Preston
Amelia & Ethan
Amelia & Elliot
Amelia & Jared
Amelia & Tobias
Amelia & Connor
Amelia & Spencer
Amelia & Scott
Amelia & Stanley
Amelia & Evan
Amelia & Andrew
Amelia & Percy
Amelia & Ryan
Amelia & Arlo
Amelia & Gregory
Sister's Name for Amelia
Amelia & Emmeline
Amelia & Daphne
Amelia & Josette
Amelia & Penelope
Amelia & Francine
Amelia & Myrtle
Amelia & Adelaide
Amelia & Evelyn
Amelia & Clara
Amelia & Felicity
Amelia & Victoria
Amelia & Josephine
Amelia & Louise
Amelia & Francesca
Amelia & Beatrice
Amelia & Eloise
Amelia & Greta
Amelia & Vivian
Amelia & Fiona
Amelia & Gianna
Amelia & Meredith
Amelia & Hazel
Amelia & Tabitha
Amelia & Rebecca
Amelia & Iris
Amelia & Maisie
Amelia & Chloe
Amelia & Sophie
Amelia & Georgia
Amelia & Corinna
Amelia & Helena
Amelia & Alexa
Amelia & Connie
Amelia & Janelle
Amelia & Noelle
Amelia & Sybil
Amelia & Jessica
Amelia & Caroline
Amelia & Mabel
Amelia & Erin
Amelia & Sylvia
Amelia & Bianca
Amelia & Marjorie
Amelia & Adele
Amelia & Carmen
Amelia & Cassandra
Amelia & Norah
Amelia & Sasha
Amelia & Ivory
Amelia & Katie